Pursue a respected education at the University of Kansas in Leavenworth.
Your career goals are within reach. The University of Kansas offers academic programs and certificates in Leavenworth, Kan., providing you the education of distinction you need to advance your career. A degree from the University of Kansas is well known and highly respected wherever your career takes you - nationally or globally.
Choose from several graduate programs available for completion at your convenience. Students can pursue KU coursework that can be completed within 10 months through accelerated programming and flexible class times to fit the busy schedules of working adults and military careers.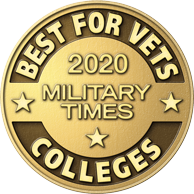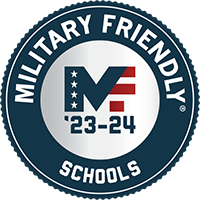 Why KU in Leavenworth?
High-quality degrees and certificates respected worldwide
Local location and accelerated classwork
Online, late-afternoon, and evening class times to fit working adult and military schedules
Curriculum designed to complement and benefit military and civilian careers
Undergraduate Course Offerings
Programming offered in the City of Leavenworth is taught on post at Fort Leavenworth and at the TownePlace Suites located at 1001 N. 4th St. Leavenworth, KS 66048.
Professional Offerings
Students can pursue KU Public Management Center and Jayhawk Global's non-credit programs in areas such as Lean Six Sigma, leadership, information technology, Osher Lifelong Learning courses and more.
Ready to learn more?
We'll fill you in on the details.
Inquire now to connect with a program representative to discuss the following topics as they pertain to you.
Course schedules and workload expectations.
Admission requirements.
Tuition costs and financial aid, including military, veteran and federal employee tuition assistance.
Credit reduction from prior education and/or Command and General Staff College.
Career paths and future jobs outlook.
Faculty credentials, research, and teaching methods.
Educational comparisons in the area.
Open house or educational workshop dates.